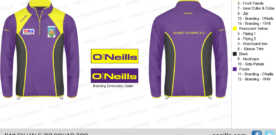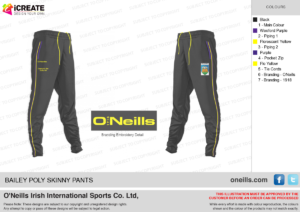 Slaney Olympic AC are delighted to announce new club tracksuits and t-shirts are available to purchase at a hugely discounted price due to kind sponsorship from Creane & Creane Insurance, Maher Woodcraft and Dawson's Bar.
It is all available at a once off cost of €30.00 per member for all three items, ie Half Zip Top, T Shirt and Tracksuit Leggings and are made by O'Neills Clothing Brand.
We would encourage all members to avail of this offer as once the order has being made, future purchases will be at the full price of €90.00.
Sample sizes for fittings will be available at the track on Tuesday 8th August and Thursday 10th and next Tuesday 15th and Thursday 17th August, total cost ie €30.00 must be paid when ordering. Last date for orders is Thursday 17th August. Members must be fully paid up to avail of this offer.
Share
(0) Readers Comments