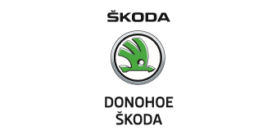 The Donohoe Skoda Summer League returned tonight with the popular Still 8K race, however, this year due to bypass roadworks, the route was changed to a more scenic route!
71 runners in total took to the start line just outside Doyle's Pub at 7.30 sharp and headed out along the course towards Caim before taking a sharp left turn uphill for some scenic running. First to cross the finish line in a blistering time of 28.28 was Conall Cooper and first Slaney man home was David Kehoe in 29.05, Emily Waldron O Connor continues her winning ways with a first place time of 33.32 and first Slaney lady home was Mary Gorham in 34.19. Spot prize winners were Annis Kehoe and Ian Rochford.
Congratulations to Race Director Tracey Kavanagh on another very well organised race. Thanks to Kathleen Kavanagh for the great cuppa, all the marshalls and to the Still Team for baking and helping put this race together. Next race is the Castlebridge 5K, Race Director is Martina O Sullivan, check out our Facebook Event Page for more details.
Club Results:
Content loading...
| | | | Name | Time | Age Grade | Pace | Class | Pos. | |
| --- | --- | --- | --- | --- | --- | --- | --- | --- | --- |
Other Results:
4. Tomas Kavanagh SBR 30.17
7. Niall O Connor SBR 30.35
11. Pat O Callaghan US 30.57
14. Wayne Breen 32.50
23.Paul Driscoll WMC 34.29
24. Andy Fraser 34.53
25. Gary Murphy 34.55
26. Maria McDonald WMC 35.28
31. Simon English
32. Michael Sweeney SBR 37.10
33. Tadhg Henderson Mens 37.15
34.Michael Bennett SBR 37.55
35.Michael O Gorman US 38.04
39.John Murphy 39.05
51. Trish Hyland NYR 43.37
52. Marie Kinsella NYR 44.16
55. Elaine Cullen NYR 45.04
57. Patrice Franey NYR 45.29
58. Bridget Kearney NYR 47.00
61. Geraldine Cosgrave 47.53
62. Emma Farrell 48.19
64. Karen Codd NYR 48.53
65. Annette Brennan NYR 49.29
66. Theresa Cullen NYR 49.52
67. Kari Rothwell NYR 51.05
68. Angus Rothwell NYR 51.35
Share
(0) Readers Comments